I recently had the pleasure speaking with Matt King, the Former Director of Content for the St. Louis BattleHawks. We discussed his work experience, his job role, and the time he spent with the BattleHawks.
King had previously worked for the Bleacher Report for a decade and is not originally from the St. Louis area. He admitted that he was skeptical about sports in St. Louis in general.
He had heard about the "best fans in baseball" and said he always kept St. Louis sports in general at a distance. Obviously having worked for the Bleacher Report his background was in sports, but when the XFL announced its re-launch, he was working for Anheuser Busch in town. He had an itch to get back working in the sports arena but did not really see the XFL as his path to do so. 
King admitted he wasn't interested, mostly because the first iteration of the XFL was not focused on the quality of play. He didn't give it much thought, but a recruiter reached out to him to discuss some of the openings that were available with the team. The more he learned about what XFL 2.0 was all about, the more excited he got.
King was interviewed by Kurt Hunzeker and was blown away. He quickly realized how seriously Hunzeker was taking this opportunity to build a team from the ground up. King also said he really liked the 2 year commitment after seeing what happened to the AAF.
Obviously COVID ruined that like many other things, but he knew there was a genuine plan for this league to be around for at least 2 years. 
King said he started a week before the draft occurred and admitted he felt like the support for the league and the team was not incredibly high. He and his co-workers were trying to come up with ways to help build the excitement for this team because that is what his role with the BattleHawks was all about. He was responsible for their social media presence on all platforms and to help build excitement for this new team.
Once the draft happened it became much easier on him and his team, because they had more to work with. They finally had players they could talk about and it allowed the players a chance to connect with the community.
This allowed the people of St. Louis to feel a sense of ownership in the team as well, which was one of Hunzeker's biggest points of emphasis. As more things were revealed like the team name, logo, and helmets, he saw the interest in this team skyrocket.  
King said he watched the first two games when the BattleHawks played Dallas and Houston and thought the crowds looked pretty strong, but he wondered how it would feel when they finally had a home game. The team, and the staff were blown away once they saw how packed The Dome was in week 3 for their home opener.
He mentioned that he couldn't believe how packed the parking lot was 4 hours before game time. It was the same feeling in week 4, and he was really looking forward to seeing what the game against LA would have looked like.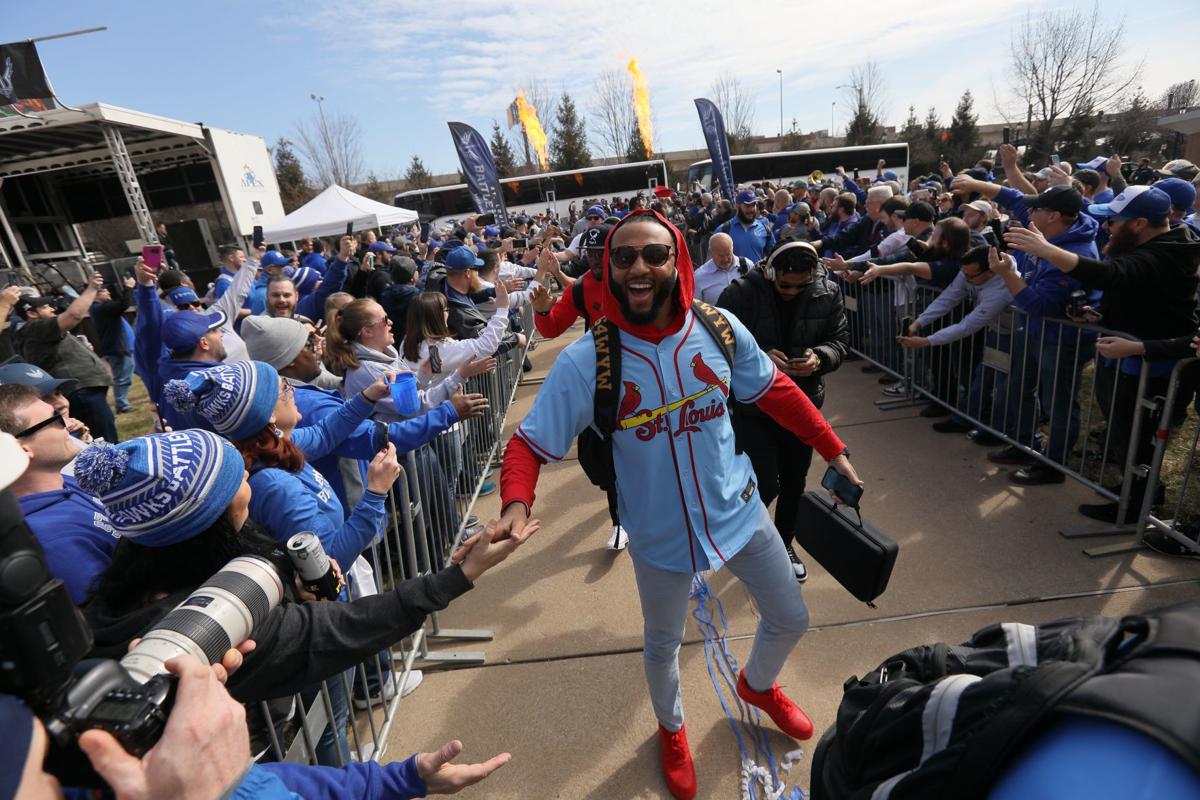 After seeing how the community embraced the BattleHawks, King admitted that the St. Louis sports community had won him over. He was so happy to see how successful this team became, and how much he enjoyed working with the people he did.
We finished the interview talking briefly about the XFL 3.0. He knows that nothing is for sure, and that there is a lot of work that needs to be done before any games could be played.
King said he would be interested in a return to the team, but only if Hunzeker was involved. That is a sentiment all BattleHawks fans should share.  
XFL Files New Trademark For "He Hate Me", Potential Clothing Line
Latest Podcast
XFL Files New Trademark For "He Hate Me", Potential Clothing Line, MLFB Provides Update...